#FixKonversations with Samson
August is the quintessential month that highlights the historic and present significance of South African women in society. Earmarked by the celebration of a women's strength, courage and determination to pioneer through each and every challenge she is faced with, Women's month open the doors for conversation around topics that often drift under the radar.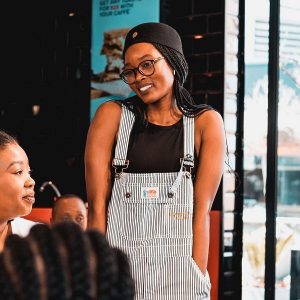 Samson's initiative for Women's month was one like no other as the Tough Streets, Tough Threads motto gave way for an iconic collaboration called #FixKonversations that was presented by Kwena Baloyi and hosted at Vida e Caffe where guests were treated to gourmet selection brunch delectables.
The event took place on 17 August 2019 and saw 30 influential guests dressed in Samson's signature dungarees attending an all-inclusive discussion about what it's like to be a woman in South Africa alongside a special South African guest author. Kwena is no stranger when it comes to leading an audience and she invited Thuli Nhlapo to lead the #FixKonversation as she divulged into her memoir, Colour Me Yellow and spoke about the concepts of identity, rejection and strength. Nhlapo opened the floor to a crucial Q&A session that flowed organically as strength was shared amongst strong women. She offered guidance to an audience that resonated with her and it truly reflected the powerful message that tough women support one another through the hurdles faced in everyday life.
Samson is a proud sponsor of initiatives that align with the concept of displaying your strength and looks forward to hosting more events that push the conversations that are imperative to communicate.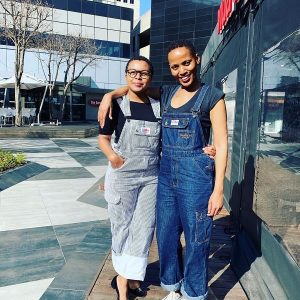 About Samson:
Durability. Craftsmanship. Distinction. These principles are not achieved overnight. At 107 years old, Samson is an established brand whose clothing strength is interwoven with South Africa's history and culture. The Samson blue overall was the iconic workwear for those who worked hard to overcome personal obstacles
With the increasing hunger for authenticity among young South Africans, the brand has evolved over time and includes a core range of workwear-inspired apparel that has extended into major street fashion. The range includes boiler suits and shorts, carpenter style trousers, kitchen suits and dungarees with an authentic African aesthetic. For more information follow @samsonafrica on Instagram
#ToughStreetsToughThreads