Converse VLTG Mission-V
The 90's are calling and this time it's all about Converse's revival of the original Basketball performance sneaker which debuted in 1995 and was known as the Voltage. With the intention of displaying a unique talent for the popular sport, Converse athletes wanted an identifiable product that was striking in design, beneficial to their performance and aesthetically attractive. The inspiration behind the original design? Nature and the electric events thereof. With a bold chevron pattern and shooting star logo, the sneaker instantly became a piece of iconography typical of the 90's.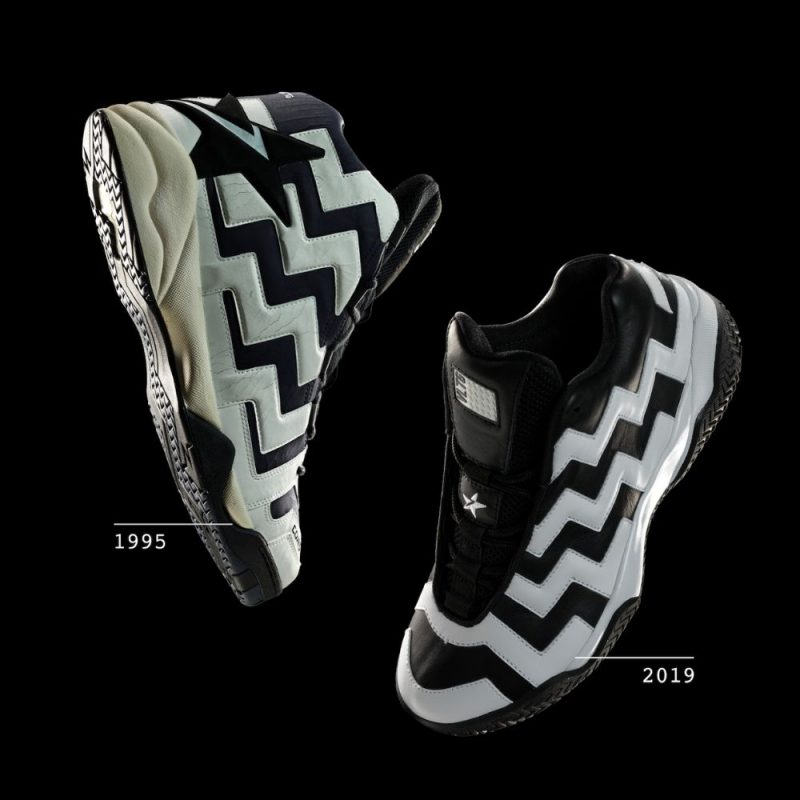 Fast forward to 30+ years later and Converse has reinterpreted the classic style, modifying it exclusively for women. Making use of a female last to establish an exaggerated heel arch for an elevated stance, the sneaker is comfortable to wear due to the lightweight Eva midsole. The updated classic maintains its signature leather upper, zig-zag pattern and shooting star logo which are boldly presented in the leather overlays.
Visually set with a colour contrast, Converse has managed to formulate an unforgettable aesthetic language that has been applied across the other sneaker ranges within the brand. The Chuck Taylor All Star 70's and Chuck Taylor All Star have supported the revival, decked out in the hallmark Voltage bolt graphic.
The Converse VLTG Mission-V Collection will launch at Sportscene, Archive, Shesha, Office London, Superbalist, Edgars and the Converse Sandton, Mall of Africa, Canal Walk, Mall of the North, Gateway, Menlyn and Fourways Mall stores from 12 September 2019.
Pricing: Sneakers within this range are priced between R799-R1299
About Converse Converse Inc., based in Boston, Massachusetts, is a wholly owned subsidiary of NIKE, Inc. Established in 1908, the Converse brand has built a reputation as "America's Original Sports Company"TM and has been associated with a rich heritage of legendary shoes such as the Chuck Taylor® All Star® shoe, the Jack Purcell® shoe and the One Star® shoe. Today, Converse offers a diverse portfolio including lifestyle men's, women's and children's footwear, apparel and accessories and is sold globally by retailers in over 160 countries. For more information, please visit media.converse.com and follow @converse.za
#ConverseVLTG #InMyConverse